Vagabond Highlands
At Vagabond highlands we strive to breed exceptional Highland Cattle with the best temperament and genetics in Australia. There are several animals available for sale right now.
Read more
The following items are for sale through Vagabond Highlands. All cattle have a very quiet and friendly temperament. If currently unavailable, please contact us to be put on waitlist.
Vagabond Highlands is located on 300 acres of hill and flood-plain country along the Western creek in Southeast Queensland. They pride themselves on the quality of produce both in the quiet temperament of the cattle as well as the eco-sustainable environment in which the cattle are born and raised.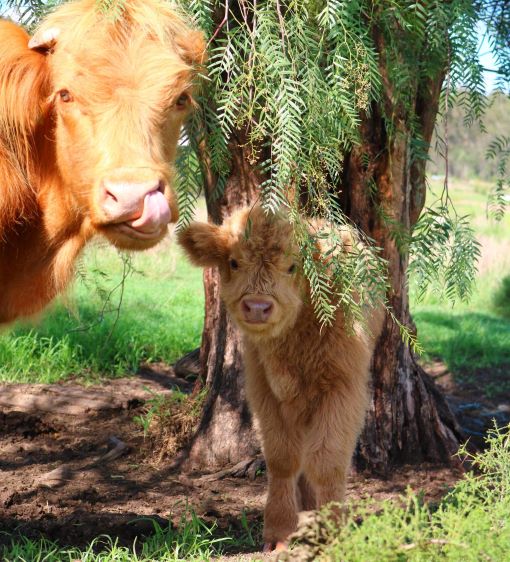 Highland Cattle are exceptional animals. They can be bred in large herds for beef production or in small hobby farms who want unique pets. They have the following characteristics:
Intelligent
Even-tempered animal
Quiet enough to be halter-trained
Disease resistant
Long-horned & unusual in appearance
Does not stress easily
Beef fetches premium prices
Live up to the age of 20 with calving up to 18 years old